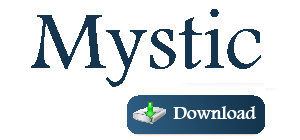 The RF design tool you didn't know you deserved it
Latest Mystic Version: 1.32
.: what's Mystic
System level line-up and link budget design tool
Quick and dirty calculator for the RF cascaded performance parameters
Best in class .s2p file viewer
.: why using Mystic
What have you to expect from your lineup?
Which specs are going to be matched and which ones are not?
Should an attenuator be added at this point of the chain?
Or do you just need of an ip3 / im3 calculator for your link/RF power budget?
and, finally, what about compression effects on chain perfomance?
Mystic is the easiest answer
.: general advantages of Mystic
Easy rf systems development by experimenting different system solutions
Reduced design risk - any system design error can be found very early by Mystic analysis
Quick graphing s2p files using the built-in viewer
Easy to learn and to use, fast and low cost (it's free!)
Give it a chance: think more than you click!
Save your time!

Try Mystic!

Help cover our costs